File Document Tracking System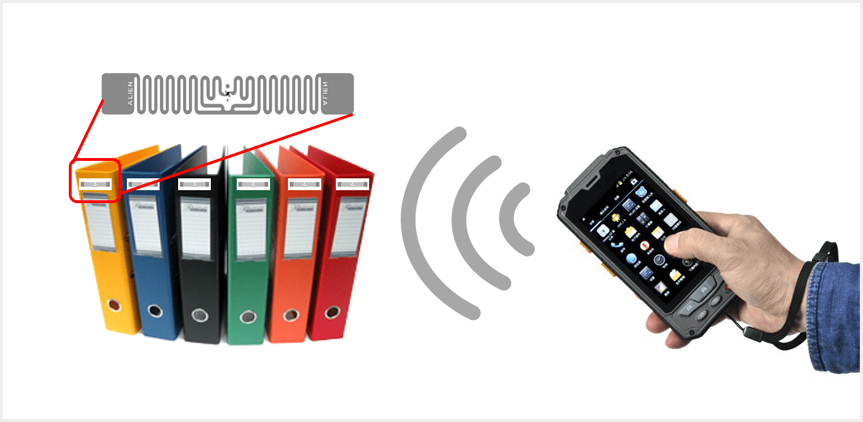 XR RFID Document Tracking
File Tracking Systems are designed to reduce employee time spent maintaining & managing files in a workplace. Although, many businesses still use basic methods to manage files. Such as alphabetical filing, color-coded filing, or barcodes. RFID document management systems have become increasingly crucial, enabling employees with enhanced visibility. Freeing up time previously spent on inventory counts or searching for lost documents.
Overall, it is a tedious process to track & locate files or documents. Misplaced files can affect the productivity of personnel & organization. XR RFID technology makes document tracking easy, especially in the case of high-value documents. Such as intellectual property documents, medical records, documents relating to property ownership, and so forth. XR RFID solution for document tracking provides tracking, and enables a smoother workflow. The records management feature leverages RFID to streamline processes, save labor, & reduce operating costs. Unlike bar-coding, XR RFID does not require line-of-sight, and eliminates the need for manual scanning at close range.
How does XR RFID File Tracking Work?
When a file is created, it is given an RFID label tag encoded with a unique EPC number.
Using XR RFID file management software, or even a simple Excel document, the EPC number is associated with information about the file such as name, contents, etc.
When you need to find a specific file, just search the file by name or number in the software. Input that unique EPC number into your XR RFID handheld reader. The handheld will then use its Geiger Counter-like functionality to find the file.
Additionally, fixed XR RFID readers & antennas are commonly used in file management solutions as well. Typically, these systems track chain-of-custody of files and documents.
Benefits of XR RFID Document Tracking
Increases staff efficiency
Reduces time for document search – documents, file folders, tubes, and boxes are quickly found with a simple search using an XR RFID-enabled handheld device
Provides a platform for asset inventory and loss prevention
Addresses confidentiality of documents and security concerns
Maintains records effectively