School RFID & Student Tracking System
Student Tracking XR RFID
In today's electronic age, RFID tracking devices have become an integral part of our lives. From passports to payments & library cards, each one comes equipped with RFID tracking chips. Today the safety of children has emerged as one of the main issues to have plagued school administrations all over the world. Several advancements are being made to ensure that children are safe in educational institutions. RFID student tracking is one such way of protecting the child in a school environment.
The process of XR RFID attendance system is quite simple, & several schools have also deployed RFID walk through attendance gates to aid this process. Parents need not worry about the safety of children anymore as the RFID student tracking systems present in schools keep them in the loop.
Types of XR RFID Attendance Service
High Frequency
Students are expected to touch their smart cards with the reader to mark the attendance. The readers can be installed at the main gate of the school or in respective classes to mark the class wise location tracking. Live reports can be viewed on a central server. Messages can be sent to the parents on each card swap. It works on 13.56 MHz frequency. You can choose to opt between either bio metric/face detection or card swap or all of three options together in a single machine.
Active Frequency
One of the most widely used option for attendance management. It is extremely accurate with a read range of up to 90m. Student attendance can be marked without disturbing the current process flow as soon as they enter the campus or de-board the bus. Merely a single reader is required to control the process. There is no requirement for the students to travel in a queue or follow a particular path to mark the attendance.
Ultra-High Frequency
Attendance can be marked through a distance of 6-8m without swapping the card. Students are required to travel in a queue or follow a particular path to mark the attendance. As a pre-requisite, students are expected to hang the smart cards on their neck.
RFID cum GPS Attendance Tracking
Students are required to carry a small card size device which has an inbuilt RFID and GPS location tracking system. Live location can be tracked on a central server. Geo fence can be done at various locations to alerts when the student enters a particular location (For example school campus, school block/building, playground or any other restricted area). It is small in size and can be carried in a pocket or attached to the school bag. The device has a long battery life of 72 hours and can be charged like any other mobile device. Parents can view live reports on a central server or mobile app.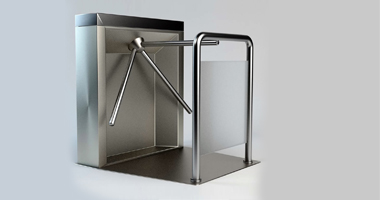 Gate Attendance
Students have to pass via an RFID gate which automatically marks their attendance. The gates can cover up to a distance of 2m. In case of a wide gate, multiple gate pedestals can be used.
Benefits of XR RFID Student Tracking System
Movement of students inside the school can be tracked if XR RFID readers are installed in labs, halls, and classrooms.
RFID student tracking system in buses helps schools track whether a student is getting off at the right stop.
The RFID student tracking system generates a message to the parent's phone informing them that their child has boarded the bus or reached the school.
RFID in schools can be used to automate attendance and save time as teachers don't have to take attendance manually.
This RFID tracking system can be used to generate attendance reports.
Active RFID tracking system can help easily the movement of several students and is better placed in school entrances to keep track of everyone entering and exiting the school.
RFID cards can also be given to guests entering the school to keep track of their movements while they are on campus