Struggling to Boost your Revenue?
Xpandretail people counters will determine your goals, whether it's retail stores, shopping malls, airports, or public venues, our solution can help you identify, track and manage your business resources to achieve maximum productivity and success.
Planning to take over your industry?
Whether it's retail stores, shopping malls, airports,
or public venues,  our RFID solutions can help you identify,
track and manage your business resources to achieve
maximum productivity and success.
Our insights can enable you to transform your operations and boost your profitability in as little as 60 days!
With a proven consistent performance and commitment of delivering the innovative solution of people counting, queue management,  mall & wi-fi analytics Savant data System has achieved the position as market leader with 85% of market share. We have curated a portfolio of business solutions that meet the needs of retail stores, shopping malls, airports, or public venues, etc.
Our expertise is recognized in the implementation of disruptive technologies such as infrared beam sensors, laser sensors, video-based image referencing sensors, thermal red heat detection sensors, and shape recognition technologies. But that's not all. Here are a few reasons why businesses trust us above all others.
Benefits of Having Xpandretail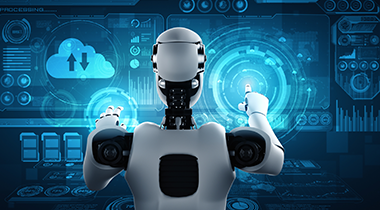 Our custom predictive analytics & AI platform combines historical data with predictive analytics to help you with forecasting, assortment planning, size optimization, promotions planning, markdown optimization, and more.
Heat Mapping
Efficiently optimize your store layout and market your merchandise better with our dynamic heat maps that enable you to understand your consumer's entry-to-exit and path-to-purchase patterns.
Our Queue management will minimize the time your customers spend waiting in line at checkouts to increase customer satisfaction and boost sales. A short queue and waiting time at checkout are key factors to improve customer experience and encourage spending.
We'll huddle and create an exclusive intelligence platform tailored to your business' analytical needs so you can analyze each real-time performance metric that matters to you.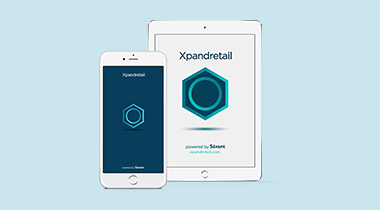 Xpandretail App
Seize power with our complete suite of Footfall Counting Systems, right at your fingertips. No matter the smartphone device, business tracking is now easier than ever.
Optimize Customer Experiences with Accurate Insights
Maximize your store's potential with Xpandretail's People Counting solutions. Gain the ability to anonymously track the number of people passing by and entering your store with diverse real-time customer insights. Optimize your store experience, staffing and marketing strategies for greater conversions and maximum impact.  Get ready to see a boost in profits in as little as 60 days!
Enable Faster Checkouts, Better Product Placements
Tired of long queues at check out counters? Long wait times impacting service quality? It's time to deploy XR smart Queue management solutions! Accurately measure customer flow at check out desks in real-time, optimize in-queue experiences and product placements. Measure, analyze & optimize store services based on actionable data.
Streamline Your Online Store Management
Impress and engage your customers like never before. With Xpandmall, you gain access to a suite of tools and features ready to enhance your online store experiences and management. From order management, to payment processing, marketing features to obtaining key insights – managing your store is now easier than ever before!
Transform Your Venue Experience with Smart Behavior Recognition
Optimize your venue experiences based on customer behavior and venue interaction patterns with XR WiFi Analytics. Whether it's a shopping mall, retail outlet, theme park or an automotive showroom, our analytics tool lets you differentiate between new vs repeat customers, offer personalized experiences based on audience segmentation, create targeted marketing campaigns and more!
Achieve business goals & scalability with AI led decision-making
Xpandretail predictive analytics let AI design customized predictive models to help your management plan better than your competitors. Now you can quickly forecast emerging trends, anticipate future ROI for campaigns, identify probable staffing requirements and predict potential customer behavior to make better business decisions that boost conversions, reduce costs and minimize long-term risks.
We're ready to make an impact. Are you?
Our People counting, Queue Management and Wi-Fi analytics solutions help you streamline your business goals with the right customer insight.
Retail
From expert management of scheduling to optimizing your retail store's performance, from measuring customer footfall to tracking your assets, from ensuring a non-disruptive supply chain to assessing the impact of your marketing campaigns, our insights are ready to accelerate your success.
Malls
Our advanced range of people counting systems can help you pull real statistics out of your customer patterns and interactions. You can track and analyze shopper insights, interpret and optimize your customer's journey, and discover crucial footfall patterns inside your store to make better-informed decisions about staffing, stocking, floor layouts and more.
Automotive
Identified your leads? Good work. But can you predict a customer's buying inclination? With Xpandretail's AI-enabled Footfall Counting & RFID Solutions, you can boost your showroom's profitability via raw insights, analysis of customer behavior, tailored promotions, data-backed deals, and more!
Theme Parks
Monitor and manage queues, assign staff effectively, strengthen safety measures, improve customer satisfaction and boost profits with our AI-enabled Theme Park Analytics. Our people counting systems and analytics platform lets you optimize operations and maximize resources to elevate your amusement park's visitor experience to the next level.
We're Trusted by the Best
Join the world's leading brands who have successfully scaled with our RFID solutions.
Subscribe to our newsletter
Don't miss any news about visitor analytics and how we are paving the way for a better world!