Brick and Mortar refers to the physical presence of a store in the environment. With the rise in E-Commerce and the convenience they provide to their customers, it is challenging for physical stores to attract the traffic they earlier used to. According to market research, nearly 70 percent of millennials prefer to use websites and apps for their online shopping needs. However, around 25 percent of the customers don't proceed with a transaction due to additional packaging, installation and transporting costs. Retailers now can use this weakness and provide customers with various after sales services to promote more store traffic.
Seamless transfer between Online and Physical Stores
To successfully target online and in-stores customers retailers must provide a seamless transfer of data between stores and online portals. For instance, the buy online and pick in-store service offered by retail stores eliminates additional costs and attracts movement in-store. In addition, the introduction of self-check-out counters has made it simpler for retailers to target customers to prefer to make a quick retreat after the selection of their preferred products. Retailers can also install Smart Screens, and I Pads in their physical outlets to improve customer satisfaction and retention rates. According to market research, 44 percent of the customers prefer visiting stores with technological advancements applied to their physical layout.
Statistically, over 65 percent of customers feel comfortable to visit a store when it comes to purchasing products of high-value. In other words, customers feel the need to conduct purchase decisions after they have seen and touched the product. Also, 56 percent of respondents prefer a face to face interaction with the salesperson before making any high-value purchase decisions.
According to market research, parents prefer to purchase from brick and mortar stores due to their relationship with the firm. Especially, when the parent's purchase said products for their children. According to a recent study, 70 percent of parent's state that it's essential for kids to look at products in-store. As a result, parents prefer taking their children to brick and mortar outlets before conducting the final purchase decisions.
Digital Approach
Introducing a new digital approach in a firm's business plan will assist in analyzing the current market trends and the changes in the purchasing behaviour of their customers. Various online threats such as scams have made online shoppers sceptical of the validity of the sellers present online. Also, it's convenient for consumers to shop from retail vendors with a physical presence as they better relate to them.
The market demands and trends have proven to be opportunities which a retailer can quickly capitalize on provided they improve on their online presence and evolve their physical presence in the market. It is also imperative the firms realize that consumers yearn for consistency of quality, customization of products, long-term communication with firms and increased convenience to establish a long-term and loyal relationship with an organization. And despite the rise of significant E-Commerce companies such as Amazon, it is seen that the need for brick and mortar stores will still be present in the environment over time.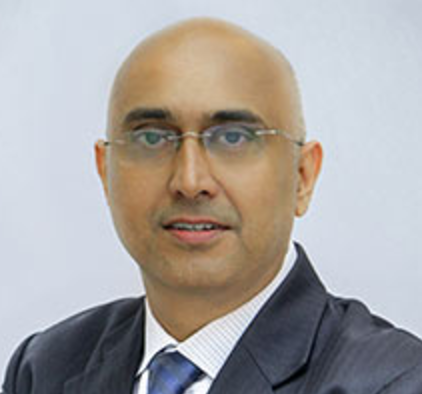 Written By: Ameet Gwalani
Chief Business Enabler