No matter where you turn, customer experience is everywhere. From marketing to the front desk to the boardroom – now it is generally recognized that personalize, efficient and engaging customer experience is driving customer acquisition, customer lifetime value (LVT) and brand loyalty.
So how do we get a clearer understanding of how to grasp this trend? The answer is simple – customer journey analytics is meshing each touchpoint which a consumer interacts across multiple channels. CX journey analytics is enabling marketers and professionals to deliver a unique and powerful version of CX experience. Therefore, allowing them to create an engagement with each consumer on a deeper and personal level. By analyzing the collected data points in real-time, professionals can differentiate the most valuable consumer journeys and/or path.
Now we are first hand experiencing elevated trends of analytics owing to the rise in availability of real-time data. Also, digitization with the result in adoption for consumer behaviour data analysts. The requirement of CX behaviour data analysis leads to the escalation in demand for analysis of consumer journey. CX journey analytics is the merging of analytical solutions and marketing tools to track prospective consumers by constructing a chronological timeline of consumer engagement. Moreover, the platform recognizes CX movement throughout various channels and reaches points with the efforts of linking data with CX interactions, feedback and transactions to provide an end-to-end visual description of the consumer journey.
In conclusion, CX journey analytics consists of diagnostics, dataset creation and visualization. Therefore, providing benefits to integrate and manage customer data for enhancing consumer interaction and satisfaction.
Dynamics Influencing Growth of CX Journey Analytics In The Market
Key market-driving factors improved with the expansion of the retail industry through the heightened penetration of mobile and smartphone applications. In addition, adoption of sizable data analytics in organizations, prerequisite to gain competitive control in the retail sector and rising demand for improved consumer experience is an additional leading factor influencing the evolutions of CX journey analytics market.
Nonetheless, as the CX journey analytics takes precedent, factors like data management complexity and data privacy issues become major market restraints. The developing requirement for unfailing CX experience throughout CX journey and rising concern to reduce the churn rate of CX are the significant factors aggressively driving the market uphill. However, they will witness a difficulty in the consistency of data and lead to restraint for growth in the future.
But not to fear, as organizations continue to collect and analyze greater amounts of data, marketing and operations become more effective at working on CX journeys, we are going to see a new wave of value added. Many businesses are at the forefront taking the lead in the market by implementing the data to predict CX journeys.
CX Journey Analytics
For marketers and CX experience professionals the CX journey analytics plays an intricate role and is the most effective marketing tool. Businesses are shifting their models to develop a unified view of the CX as they interact with their brand. In addition, it helps in understanding the personalized channels to deliver that experience. The aim is to bring together the different amounts of data in a contextual manner and provide a promising solution to the CX at the moment and time. As a result, companies are switching from product-centric to CX-centric organizations. However, before deciding to shift, businesses must tackle the following key points to have a successful transition.
When is the best time to interact with a given CX?
What percentage of CX take this path?
Which touchpoints lead to the ultimate decision to make the purchase?
What touchpoints does CX assist in before conducting the purchase?
What is the best channel to interact with the CX?
How do we add value for each client in a given context?
What are the common alternative paths which CX take?
Which kinds of CX take a similar path?
CX journey analytics platforms help to overcome such challenges. A grander journey analytics tool is built to aggregate and present data in an easy, practical and efficient way to facilitate engagement with your CX's at the optimal time via the best channel.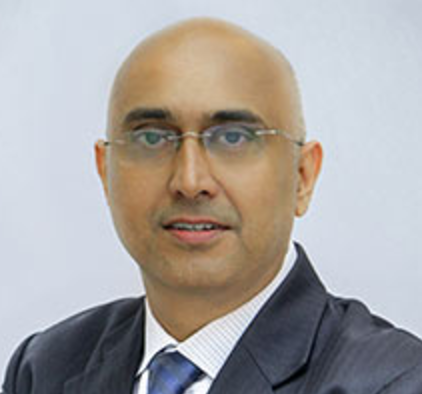 Written By: Ameet Gwalani
Chief Business Enabler