The retail sector is continually evolving, and this urges retailers to keep up with the upcoming trends and demands. Artificial Intelligence, Internet of things, Big Data and other fourth revolution technologies assist firms in developing strategies for market success. As the competition within the industry rises, businesses are gearing up to attract new customers through constant digital evolution.
Customers are very knowledgeable, and they prefer high-value product offerings as well as better shopping experiences. According to market research, around 70 percent of the shoppers will pay extra to receive a better experience. This year, 89 percent of the companies will focus more on providing premium customer experiences to tackle market competition successfully. According to industry experts, high-value shopping experience will assist retailers will cause an increase in revenue generated by 85 percent.
Personalized Customer Experience
According to market research, over 55 percent of shoppers consider personalized experience as a significant influence in conducting purchase decisions. Advancements in people counting sensors enable retailers to monitor customer preferences, interactions and shopping habits to provide better experiences in the future. As a result, the data collected will lead to more sales and higher customer engagement rates.
According to a recent study, 55 percent of shoppers prefer to shop from in-store rather than online. However, over 40 percent of the customers will avoid buying from brick and mortar stores to avoid long checkout queues.
Data Analytics
Data analytics and technological advancements have enabled retailers to gain insights into customer trends and preferences. According to research, over 80 percent of shoppers are likely to share about receiving positive experiences, thus becoming brand advocates. However, 95 percent of shoppers share about receiving bad experiences; therefore retailers must offer high-value experiences to satisfy their customers.
According to research, customers are not brand conscious and prefer companies that offer fair priced and premium products and services. As a result, over 75 percent of shoppers prefer brand switching after receiving poor experiences more than three times. Integration of data analytics will assist retailers in providing a seamless customer experience throughout multiple channels, thus satisfying the customers.
Customer engagement
A major aspect of providing optimal shopping experience is quickly resolving queries and complaints. More than 80 percent of the customers prefer an immediate response from organizations regarding any questions. Constantly monitoring customer feedback websites and apps will help businesses to gain insights on customer expectations. In addition, monitoring data from customer surveys and recommendations will also shed light on current market opportunities and threats.
The highly dynamic and competitive nature of the retail industry demands retailers to incorporate new strategies to satisfy customers continually. According to a recent study, customer experience will be the most influencing factor for consumers in conducting purchase decisions. In other words, businesses must invest in providing better customer experiences to improve customer satisfaction and retention rates.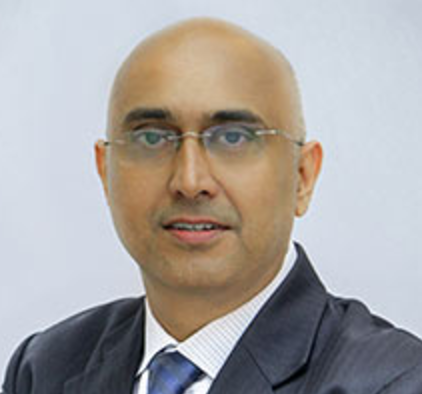 Written By: Ameet Gwalani
Chief Business Enabler