In the dynamic market customer needs and demands are swiftly giving rise to suggestive market trends. The highly competitive environment around the retail sector has increased the need to combine advanced technologies and high-value corporate strategies. However, a major challenge today is customer retention and the lack of knowledge of the shopper's needs and current market trends.
The Path Not Taken
The physical and digital transformation of the industry has given rise to the concept of Customer Revolution. According to research, customers purchase products not only for its features but also for the experience attached to it. As a result, 85 percent of shoppers don't mind spending extra money over brands that offer better customer experiences. Businesses must continuously upgrade their products and services according to current market trends to meet customer expectations successfully.
According to studies, 66 percent of the customers prefer switching brands if they are not satisfied with their current brand. Therefore, retailers must bridge the gap between expectations and reality through constant research, innovation and applications to improve customer experiences. According to experts, businesses should incorporate strategies to enhance brand and product performance in a highly competitive market. Recent surveys indicate that 50 percent of shoppers prefer companies that introduce technological developments into their online and offline stores.
According to experts, Millennials are a loyal customer segment with 59 percent of them aiming to achieve meaningful brand relationships. To successfully target various market segments retailers should introduce loyalty programs alongside their business offerings. According to research, 60 percent of shoppers are loyal to companies offering loyalty programs which feature personalized products and rewards. Over 50 percent of shoppers prefer data sharing to receive more personalized and value-generating product offerings with high convenience.
The New Growing Channel
The ever-growing popularity of E-Commerce has urged retailers to incorporate strategies to successfully target online shoppers. According to market research, 84 percent of online shoppers depend on product reviews before conducting a purchase decision. Retailers must monitor online feedback platforms as they assist in identifying issues that customers may face regarding the product offerings.
According to industry experts, E-Commerce helps retailers to achieve high sales and target customers outside their geographical reach successfully. Statistically, 57 percent of shoppers purchase from international retailers; this indicates the ever-growing presence of an opportunity for online retailers.
50 percent of shoppers visit at least one social media platform before conducting purchases to receive information about the product offerings. According to experts, 20 percent of shoppers generate brand loyalty after visiting a firm's social media platforms. In other words, social media platforms help businesses in increasing customer engagement, online store traffic and in-store footfalls.
Increasing competition and changing market trends have urged retailers to introduce technological advancements in offline stores to improve customer experience. Technology allows retailers to maintain a robust digital presence through effective and efficient search engine optimization strategies. In addition, SEO's will enable retailers to increase web page traffic, customer experience and customer retention rates.
In conclusion, digital transformation plays a key role in improving organizational performance as they accelerate the responsiveness of business operations. Despite the initial cost of incorporating advanced technologies, experts believe that companies will attract new and retain existing customers. Technology will enable firms in improving the experience provided to the customers and thus improving the competitive positioning successfully.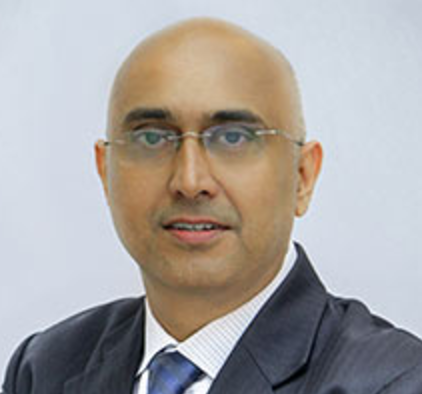 Written By: Ameet Gwalani
Chief Business Enabler