In 2019, the retail industry witnessed stable environmental conditions which promoted business efficiency and growth of opportunities in the market. The rise in E-commerce has impacted the growth of physical stores in the market. With elements such as social media, tech-savvy shoppers and high consumer spending power, the e-commerce sector will continue to rise and gain popularity in the upcoming years. The Middle East and North Africa (MENA) region will witness online sales to reach up to $80 billion by the year 2022. This has significantly affected the Brick and Mortar retailers in the market. According to industry experts, sales for physical stores will reduce by over 12 percent by the year 2025.
Despite the rise of e-commerce, many customers still prefer to shop from physical stores due to security and privacy concerns. Furthermore, it takes longer for customers to receive the products ordered online. Therefore, it provides brick and mortar retailers with opportunities to introduce new and improved strategies to gain competitive advantage. One such marketing strategy is Experiential Retail.
Experiential Retail
According to a recent market study, over 50 percent of the millennial holiday shoppers prefer experience-related purchases. Furthermore, they prefer receiving an immersive experience as they don't just purchase product offerings but also make memories. This has thus urged retailers to invest in fourth generation technologies to improve in-store infrastructure and generate a more interactive environment to boost customer satisfaction and retention rates.
Over 80 percent of the customers believe that their current experiences can be improved. In addition, they prefer to interact with in-store staff to help in conducting purchase decisions and improve customer experiences. Therefore, more than 45 percent of shoppers prefer brick and mortar retailers to offer more innovative features and stimulating experiences. By using experiential retail, firms can gain a stronger competitive positioning by introducing strategies to satisfy customer demands and preferences.
The rise of Pop-up stores has also generated high sales for physical retailers. These stores incorporate Experiential retail and product customization strategies to drive footfalls and provide premium shopping experiences. With limited-time deals and popular locations, these stores assist in generating brand loyalty and gaining insights to capitalize on the market. Experiential retail also helps to drive engagement and brand advocacy amongst the customers in the market.
Omnichannel Retail
A significant marketing strategy introduced by Brick and Mortar retailers to tackle e-commerce giants is Omnichannel retail. This multi-channel approach assists firms to improve customer satisfaction by providing a seamless experience, incorporate optimal practices and generate high sales. According to industry experts, firms present on multiple channels are more likely to witness a growth in sales by over 25 percent. Furthermore, it helps to track customers across various platforms and gain real-time insights on them to offer customized product offerings.
Omnichannel retail assists businesses in understanding customer tastes and preferences. In addition, they promote a strong corporate image by being present on various channels. As a result, these multiple channels can generate customer loyalty and increase the possibility of repeat purchases.
New technologies and in-store concepts provide a boost to the idea of Shopping 2.0, where customers prefer meaningful and personalized experiences. Artificial Intelligence, Machine Learning, Data Analytics and other fourth generation technologies will help retailers to target customers optimally. Moreover, due to the fast-paced and dynamic nature of the retail landscape, brick and mortar retailers must introduce innovative and creative strategies such as Experiential and Omnichannel retail to tackle competition successfully.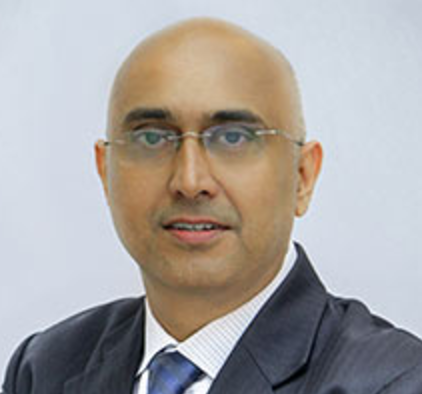 Written By: Ameet Gwalani
Chief Business Enabler