Being one of the fastest developing and most focused areas, the Retail Industry and its effect on end-customers are downplayed. Moreover, 'delivering customer experience' plays a crucial role in influencing the customer journey and pleasing them is of most importance. The new age digital customers demand more and expect something unique each time they engage with a brand. The purpose behind this is customers have a wide range of choices regarding picking the right business to invest.
Delivering a remarkable customer experience is an essential strategy for a business to survive in this age of digital transformation. With this complexity and increased demand, there's more weight on organizations to convey a superior customer experience. Here are some principal difficulties each business faces in expressing a fantastic customer experience:
Seamless Implementation of Digital Strategies
Many organizations have aced their primary channel, however making a steady experience over all channels requires an impeccable strategy, perfect implementation, and complete synergy. It is more than planning a frictionless checkout on an online business site. The difficulty that numerous retailers are facing is how to go about it. Retailers need to make a single, unified platform that offers a smooth, all-inclusive customer experience across all touchpoints while eradicating the idea of individual customer channels if they want to flourish in the present marketplace.
What's more, everything begins with learning about the shopping habits of the customers you are serving. Therefore, it will empower you to implement a retail model that works over all channels and improves general customer experiences.
Technological Advancements in Retail
While most retailers acknowledge the significance of upgrading and bringing together the customer experience across all channels, technological challenges affect these experiences. Numerous retailers are still using obsolete technology, which should be substituted or updated. Without the right technology, forming a unified, omnichannel customer experience will never happen.
Mobile Customer Experience
With regards to mobile customer experience, some organizations think that a mobile-optimised, or "responsive" website is acceptable. In any case, given that the majority of online customers are less inclined to come back to a webpage after a bad experience, organizations must take their mobile customer experience to the next level. They should invest in a mobile experience that uses advanced technologies. For instance, retailers may exploit location information to push notifications to clients who are physically close to their store.
Meeting Customer Expectations
Understanding the customer has turned into an issue for the retail business. Not only do you have to make an actual effort to learn who your customers are, but at the same time, you're dealing with individuals whose purchasing habits constantly change, subject to different uncontrollable factors. Customer expectations are continually evolving. A significant test for organizations is staying aware of what their clients need and afterwards knowing how to surpass those expectations. This is where talking to customers is the best strategy. Listen to customers– make inquiries and analyze the information to perceive any trends in customer conduct.
While customer experience must be a cross-functional effort, with collaborators from numerous departments, there should be one individual who is in charge of data analysis and ongoing strategic decisions. Skilled customer experience professionals are in high demand. As an ever-increasing number of organizations start to invest in customer experience, it is no longer a task that can add on to the service delivery or marketing manager's role. Without the right expertise, you could overlook the opportunities to improve the customer experience.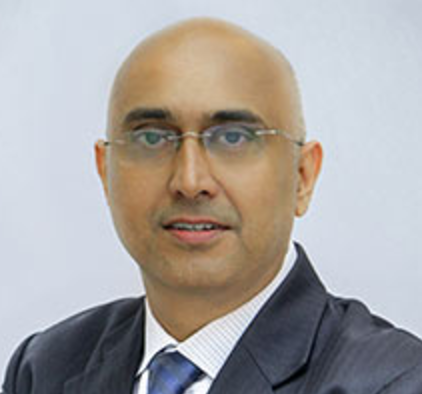 Written By: Ameet Gwalani
Chief Business Enabler