FOOTFALL DATA DRIVING BUSINESSES POST COVID
2020 has proven to us once again nothing given is permanent. Since the coronavirus outbreak, retailers and alike are working around the clock to provide safe environments. We are witnessing now how footfall data driving businesses post covid and recognizing it's importance.
Thousands of retail establishments have closed due to strict lockdowns, consumers only shopping for nonessentials. We have witnessed a drop or rather a disappearance in footfall traffic overnight. This goes to show that the consumer behavior has taken another shift. Apart from our own personal lives being effected, businesses are trying to cope with furloughs, and supply chain challenges. Not to forget on learning to navigate a retail world in a time of social distancing.
Today, retailers are changing their strategies due to the impact of COVID. We are bearing witness to a new set of consumer behaviors emerging in the market.
THE NEW REALITY
With the age of digital taking the forefront, footfall data is now becoming more relevant for business survival. Whether it is data stemming from e-commerce or conversions – footfall data is still prominent.
To make effective business decisions, retailers require intelligent data. Footfall data in the current market conditions is allowing businesses raw insights such as the following:
Calculating your store's conversion ratio
Comparing store performances across multiple locations
Calculating footfall patterns
Optimizing business layout
Optimizing staffing levels
Transparency on marketing campaigns and ROI
ROCKETING THE SHOPPING EXPERIENCE WITH FOOTFALL DATA
Through people counting technology, retailers are able to gain metrics to also understand dwell timing of a customer within their business. Which areas are customers often visiting, which areas have they passed completely. Footfall data analytics is enabling retailers understand the customer's journey, resulting in optimizing and tweaking how they interact with the business.
Checkouts are also a crucial part of the customer's journey by capturing data for understanding queue management. Determine how long your queues are at any given point to reduce the waiting time plays a important role.
Overall by identifying the footfall patterns enables the potential to optimize staffing costs and efficiency. The data provides when and where staff levels can be reduced. For example, during slower periods, or increased to provide help with the required demand for busier periods.
LEVERAGE YOUR FOOTFALL DATA TO BOOST YOUR BUSINESS PROCESSES
Post COVID, not only retail, but offices and workplaces have implemented people counting technology. Allowing businesses with heightened hygiene and social distancing practices to protect and keep staff safer when returning back to the office. Aside from the footfall traffic monitoring, work places are able to also improve their carbon footprint. Businesses are turning to smart solutions to ensure their HVAC systems only operate when rooms are occupied. People counting sensors are able to direct these systems to turn off when a room is unoccupied. In turn, reducing unnecessary energy and amenity costs a business is wasting.
Through people counting data, you can optimize the space within your business. Allowing management to progressively fill certain areas of the building to ensure occupancy capacity.By utilizing its full potential.
With the pandemic outbreak, the retail and commercial landscape has completely changed, and for good. Originally, the measures which retailers had taken such as putting up barriers and markings on the floor worked for only so long. Now, we are seeing them moving into a phase where they require a long-term solution. Which involves implementing processes, procedures, and technology.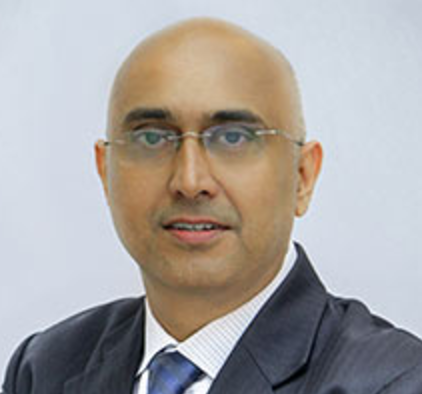 Written By: Ameet Gwalani
Chief Business Enabler at Xpandretail powered by Sàvant