As businesses resume operations and the restrictions on movement reduces, customers are optimistic about life post COVID. However, despite many safeguards in place, customer confidence in brick and mortar outlets will take a long time to return. As a result, overall sales and profit generation is at an all-time low based on footfall data.
During these unprecedented times, companies across various industries such as retail and healthcare have invested in technologies to flatten the curve. These tech-based advancements have allowed firms to streamline the process of monitoring and managing customer footfalls in-store. Thus, store owners reduce dependence on human labour and improve the overall accuracy of the data generated.
Reasons for Monitoring Footfall Data
According to a recent survey, over 65 percent of the respondents are hesitant towards visiting a brick and mortar store. One of the critical reasons for this choice is due to the fear of the Coronavirus. Other factors, such as government policies have also impacted the flow of customer footfalls. As social distancing becomes the new norm, the need to ensure customer and staff safety while providing high-value product and service offerings rise.
As store visitors reduce, the need to identify current trends is more important than ever to instill customer confidence. Industry experts believe that gathering, storing and processing footfall data allows retailers to launch measures to ensure long-term business continuity. Over 40 percent of the consumers are more likely to visit a store if proper safety measures were in place. Incorporating new and improved technologies will allow in monitoring temperatures and receiving real-time updates to prevent any potential situations. Furthermore, these advancements will also reduce overall wait time and enhance customer experiences in-store.
Rise of new Industry Trends
During the pandemic, many of the customers either lost their jobs or faced salary reductions. As a result, the industry witnessed a shift in customer spending patterns. Statistically, over 55 percent of the customers now prefer shopping from stores with exclusive deals and price discounts. This trend of cost-saving purchases and conducting responsible shopping decisions will continue long after the Coronavirus.
Due to the pandemic, the retail industry as we knew it has changed. From customer preferences to shopping patterns, the need to review footfall data is essential to enhance current services and build upon the customer base. In addition, experts believe that maintaining a strong presence on both online and offline platforms is crucial post COVID. It will enhance the current business structure and improve customer satisfaction rates.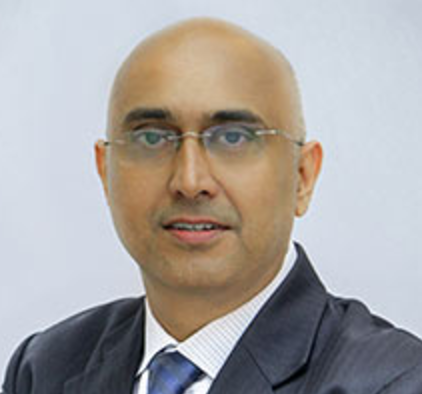 Written By: Ameet Gwalani
Chief Business Enabler