The industry witnessed changing shopping trends, and this urged retailers to keep up-to-date with the channels that customers utilize. In addition, the market also saw changes in the environmental conditions that directly affected business operations. Moreover, the increasing dominance of e-commerce and rising popularity in mobile as a significant market channel urged retailers must keep up with the pace of change. That challenge is unlikely to get any easier over the next ten years as retailers continue to face robust economic conditions. Only once all these rapid changes are assessed, then retailers should establish an analytics growth strategy for the next decade.
A retailer must monitor reports to calculate the performance of the business from sales, stock control, merchandising and staffing successfully. But the critical element which firms often overlook is the shopper. But how do you take this data information to make it the most effective for your business?
Each Retailer Implements the Use of Shopper Counts – But How Is It Beneficial?
In many cases, its referred to as the added measurement, as people counting platforms provide context to all the other performance metrics of the business. Therefore, the majority of retailers have incorporated people counting platforms over the last decade. Many C-Suites fail to understand the potential for such a solution. It maximizes value from the platform from the data which the platform collects and then use to make changes to heighten the functionality of the business.
COUNT & TREND ANALYSIS
Retailers can count shoppers as they enter, exit and move around in the business layout through people counting platforms. Combined with direction plus the date and time, the staff management and head office witness proper clarity in business operations.
The solution is so transformative as it allows you to identify:
Which entry points are the most popular and at what time of day?

Determine how the shopper count patterns change throughout the year.

What effect promotions, advertising, competition, weather, school holidays, road-works, etc., have on visitor counts
Promptly, the business can implement and start to use the information to support initiatives:
Would one large doorway draw in more shoppers than two?

Is the merchandise adequately located in the busiest location as planned?

Test and measure the effect of relocating merchandise and/or concessions

Does a refit improve shopper visits, and by what percentage?

Which type of advertising is more successful in winning shoppers – TV, newspapers social media ads, SMS?
Are regional or national marketing campaigns more effective?
The core benefit which results in implementing an effective People Counting sensor coupled with collection and management software is that the data is collected hourly, weekly, monthly and with a high level of accuracy. Many People Counting platforms today have become readily available with being a simple plug and play format. With the process of installation being cut down by half, the store can up and running within a day, being able to compare the provided KPI's instantly. In addition, people counting allows the Head Office to analyze different store locations.
What is the count patterns in the same geographical location?

What difference does the holiday season have across the region?

Using regional splits, how does one region compare to another?
SALES
Collecting, processing and transmitting sales data is essential to any business and no more so than for the retailer. Customers measure quick and well-organized customer service at the register and at this point the shopper converts into a customer. From the viewpoint of customer counting and the business user, this represents a Key Performance Indicator – the conversion from browser to buyer.
People Counting platforms enables counting data across various platforms and combines it with the sales data to provide Conversation Rates. Moreover, it helps in measuring the success of any store promotions or initiatives, in terms of sales and effectiveness. Also, it allows retailers to identify the fundamental and irreplaceable counts for lost market opportunities. 
Exclusive of People Counting, retail businesses have an inadequate view of their operations and sales. Moreover, these technological developments also enable in calculating accurate conversion rates via unequal data sources. Insights garnered from conversion rates are the most critical data a retailer can acquire and use to improve store performance. Firms must implement People Counting and Conversion to measure the store performance on an on-going basis to constantly classify areas for improvement.
Features of People Counting
People Counting and its features assist in managing different functions across the organizational structure. As selected functions need to own capturing and reporting on the data, this raises the need for effective cross-functional collaboration, such as evaluating store sales glance at comparable stores. This can be implemented by benchmarking, measuring them in a scorecard along with the dynamics that make up sales and establish where retailers can make improvements. By implementing changes and monitoring improvements across the metrics for continuous feedback to elevate store performance to the next level, retailers can dissect which stores are doing well and which are not.
2018 has become a transformative time in retail with the shopper being the driver's seat. Being enabled by technology to remain connected continuously and empowered more than ever to drive changes in shopping behaviour. Everywhere commerce has taken root, allowing consumers to shop wherever, however, and whenever they want—whether online, by smart devices, in stores, voice activation or click-and-collect.
Across the retail industry, disruption of traditional business models has given way to unprecedented and transformative change. Firms must change the online and offline platforms to serve the demanding growth of shoppers better and redefine shopping experiences. Due to the dynamic nature of the industry, innovations uproot at a faster pace than ever. Therefore, it becomes difficult for businesses to balance standard performance metrics like growth, profitability and space productivity.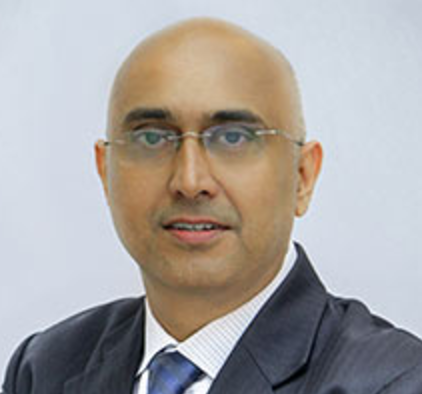 Written By: Ameet Gwalani
Chief Business Enabler