Nowadays, customers are highly knowledgeable and prefer brands that offer premium and convenient shopping experiences. According to industry experts, the market consists of a myriad of opportunities that will shape the retail landscape. The biggest challenges that retailers are currently facing is to maintain brand loyalty rates and encourage repeat purchases. According to a recent survey, over 70 percent of the customers believe that businesses can improve their product offerings. As a result, customers may consider switching brands to receive better deals and products.
Optimizing Store Infrastructure
Majority of the customers prefer to visit many online websites to ensure that they are receiving the best deals. Therefore, businesses must invest in technological advancements such as Artificial Intelligence, cloud technologies and the Internet of things to provide a seamless shopping experience across various platforms. Furthermore, more than 45 percent of the customers share reviews and recommendations on multiple online and offline platforms. As a result, retailers must continuously monitor these platforms to gain a better understanding of customer preferences and industry trends.
Over the past few years, the industry has witnessed an accelerated adoption of fourth-generation technologies to optimize in-store infrastructure. Automation of business operations assists in conduct complex organizational tasks effectively and efficiently. Statistically, over 45 percent of the customers prefer to shop from retailers who incorporate digital developments to their in-store infrastructure. As a result, including these technologies will improve customer satisfaction and retention rates.
Customer Relationship Management in Retail
To successfully attract footfalls, retailers must also invest in Customer Relationship Management (CRM) strategies. As a result, in the next few years, over 90 percent of the companies are expected to invest in CRM strategies to provide premium customer shopping experiences. Statistically, customers prefer to shop from firms that provide offers and rewards to their customers. In fact, over 65 percent of the customers are more prone to buy from brands offering loyalty programs.
The growth of E-Commerce urges Brick and Mortar retailers to opt for IT-based solutions to provide seamless and convenient experiences. Retailers must incorporate advancements such as Artificial Intelligence and People Counting Sensors to generate interaction and encourage store traffic. According to industry experts, firms that incorporate data analytics are expected to see a rise in profits by 25 percent. Moreover, the inclusion of technological advancements will also improve customer satisfaction and retention rates by more than 30 percent.
It is crucial for firms to continually track various online and offline platforms for market trends and demands. Furthermore, more than 55 percent of businesses believe that online channels such as social media and corporate websites assist firms to develop robust customer relationship management strategies. The highly competitive retail industry demands the launch of various approaches to ensure growth and prolonged survival in the market. These strategies assist firms in increasing cost benefits and enhancing product offerings to provide superior shopping experiences.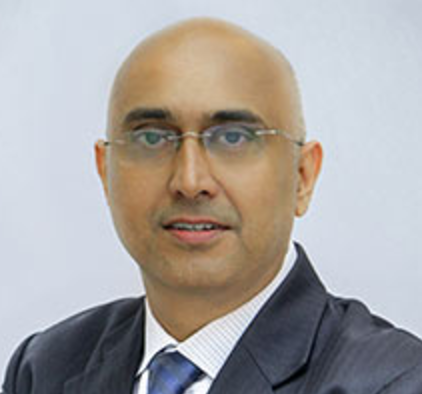 Written By: Ameet Gwalani
Chief Business Enabler