The COVID-19 pandemic has significantly impacted industries across the globe. From shutting down stores to reducing overall store capacity, retailers are losing foot traffic drastically. Moreover, majority of the customers currently are practicing social distancing and staying at home as a precautionary measure. As a result, the need to introduce new and advanced technologies to confront the spread of the Coronavirus has become more crucial than ever.
Over 40 percent of the customers are likely to visit a store or mall where proper safety measures are applied. As a result, businesses must invest in tech-based advancements such as People Counting solutions to ensure that firms can adhere to the government guidelines successfully. These solutions also assist businesses in optimal crowd management and enhance operational efficiency. As non-essential stores are slowly reopening, people counting solutions will allow businesses to gather, store and process large amounts of data to enhance store performance and provide a better customer experience.
Nowadays, customer priorities have changed; they prefer to only shop for essentials. And therefore, other industries such as retail, entertainment and fashion have witnessed a drastic drop in sales. Due to the lower in-store traffic, the value of every visitor has become even more vital. From gaining information about dwell times and popular zones to people entering and exiting the premises, people counting sensors assist retailers to obtain accurate and real-time data to improve conversion rates.
People counting solutions will assist in monitoring and maintaining live occupancy rates to attract more visitors and generate customer trust. Furthermore, it also assists firms to maintain social distancing in-store. With the help of features such as temperature monitoring, contact tracing and real-time alerts, these solutions also help in identifying potential cases and play a vital role in flattening the curve. The sensors also provide a reliable way to increase productivity and identify current trends to thrive during these difficult times.
Benefits to the Hospitality Sector
In addition to the retail sector, the hospitality industry has also faced various difficulties during the COVID-19 pandemic. And as they resume operations, investing in these solutions will help in offering personalized and round the clock services. These sensors will also help in keeping the guests and staff safe by preventing unnecessary gatherings and offering non-contact services.
Industry experts believe that businesses that evolve their infrastructure to cater to the consumer's demands will succeed in the market. The COVID-19 pandemic is expected to have a long-term impact on businesses across the globe. And thus, leveraging the power of people counting solutions will enable retailers to stay ahead of the competition, increase revenues and improve current offerings effectively and efficiently.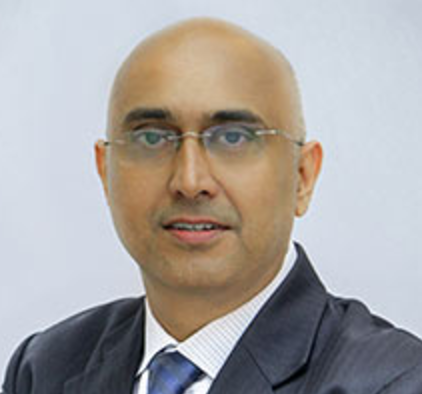 Written By: Ameet Gwalani
Chief Business Enabler