Analyze retail footfall. Make smarter decisions.
Accelerate business revenues via accurate footfall insights and data-driven decision-making powered by Xpandretail people counters and analytics platform.
The need for footfall counting solutions for your business
If your business doesn't get enough footfall, you might think the solution is changing locations. But what about the competitor next door? How are they driving 10x more customer footfall than you are? The answer is actually quite simple: They're probably using an Xpandretail footfall counting system! What difference does that make, you ask? Let's break it down.
What if we told you that a great shopping experience can boost customer spending by 40%? And that the only way to offer a memorable shopping experience is by studying accurate customer insights, and then making smart decisions accordingly? That's where our customer counting and analyzing systems come into play.
How XR people counters can help you breakthrough
Our retail people counters provide detailed customer metrics, accurate counts, and statistics about customer traffic patterns. It's also extremely reliable, handy, and flexible enough to operate across multiple retail environments.
Xpandretail people counting system is an excellent tool for estimating the success of your retail business, identifying areas where customers are spending more or less time, and ultimately improving sales.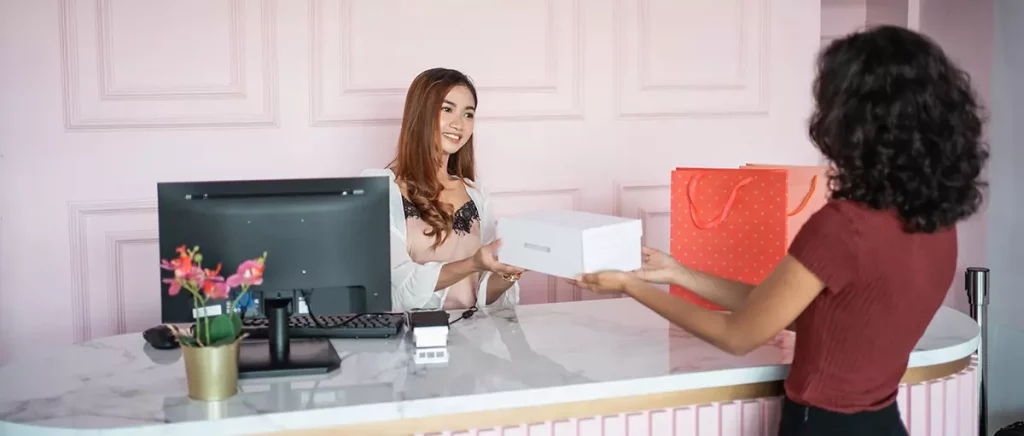 How XR people counters & insights work
Using our people counter software, you can import retail traffic statistics from any retail POS system using a data import constructor. This way, you can get all the relevant information you need about your store's daily/weekly/monthly visitors and traffic trends – organized in one intuitive dashboard!
Alongside the ability to import financial data from retail POS systems, you also have the option to export people counting statistics via API from the Xpandretail cloud reporting portal.
Retail has incredible growth potential. You're barely skimming the surface.
Multiple buying options
Due to extreme competition in the retail industry, your customers now have more options.
High staffing costs
A limited understanding of your customer footfall is leading to cost overruns & poor staffing decisions.
Customer behavior
As times are changing, so are customer's behavioral trends. There's a dire need to understand modern shopping trends & behaviors to offer the ultimate shopper experience.
Marketing campaigns
Marketing campaigns can only succeed with accurate customer insights, and you currently need more data to help you drive success.
With our footfall intelligence, you can power ahead of the competition by boosting your store's performance
The right staffing levels
XR people counting system allows you to optimize staff planning and daily operations by determining the correct number of staff you need to manage your potential customers and increase customer happiness.

Optimal customer experience
Our people counting system lets you analyze daily customer traffic - and the customer's complete path - with accurate insights. Learn about every aspect of your store and plan the perfect customer journey based on personalized analytical data.
Successful marketing campaigns
Xpandretail footfall counters provide information that will allow you to compare performance during different times, weeks, and seasons. It also makes it possible to determine the effectiveness of your marketing campaigns.
Get accurate product insights
Xpandretail counting system lets you analyze which products attract the highest traffic making it easy to make smart stocking decisions. You can also compare the demand levels of each of your products.
Asset tracking
In addition to analyzing traffic, you can also access warehouse environments and track assets. Our counting & analyzing systems can inform you about an item's identity, location, and authenticity in real time!
Track passersby traffic or store visitors
Our audience counter system intelligently reads customers' footfall and generates a database that helps in customer audit and headcount.
Determine conversion ratio
You can improve in-store customer experiences and opportunities to enhance your retail store's conversion rate by analyzing the actual traffic data.
Don't just embrace people counting. Embrace the future.
XR People Counting Analytics Solution​- Premium XR People Counting Analytics Solution​- Advance
A snapshot of what XR footfall counting services are all about
Do you know how many people passed through your front door this month? Do you know precisely who entered, when they visited and how long they stayed at your store? Can you confidently say which section of your store is the most popular?
Install a real-time people tracking system that records, surveys, and reports customer flow through every part of your retail store! Check out how these solutions can help revolutionize your customer – and sales – experience.
Door counter systems
Head counters let you effectively count the number of people visiting your area or just passing by your store. Our advanced thermal imaging technology provides accurate results even in poorly lit areas, giving you deep insights about your customer footfall and more!
Human counting system
Whether you're trying to determine new locations for your store or change the site of an existing one, the Xpandretail human counting system helps you make informed business decisions by allowing you to gather information on current and potential customers.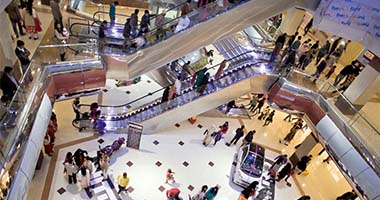 Infrared traffic counters
Our infrared traffic counter lets you measure the number of people passing through a specific area. This can help you determine customer footfall, the effectiveness of your floor layout and estimate potential lost opportunities, among other key metrics.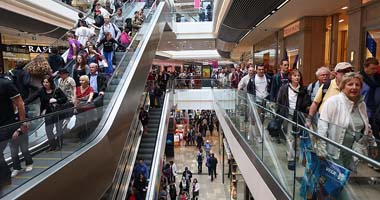 Customer counting system
Experience the flexibility and power of our customer counting system to identify store traffic patterns, sale opportunities, and more efficient staff management solutions.
Retail store traffic counter
Our retail store traffic counter is designed to track internal store spaces to gather accurate data + insights. The Xpandretail store traffic counter has a super convenient user interface (UI) and is compatible with various computer devices.
Footfall traffic counter
Xpandretail footfall traffic counter measures the number of shoppers passing through your store. This helps retailers understand and adjust their business plans to boost their sales volume.
How People Counting Works
Now, you must be looking for, how does it work? Well, to understand the working style of footfall counting system we have to go in depth.
To track the accurate footfall data there are multiple types of people counter systems generally used by the business such as Thermal, 3D Stereo, Mono, Time of Flight, Wi-Fi, Infrared (IR) and CCTV.
To measure the number of people, footfall counter machines used at the entrances track the visitors into the store. Generally, these devices use infrared or 3D technology that can be fitted into the ceiling of the building or outside. By facing it downwards to count people as they pass each line in a defined direction.
Benefits of Using People Counting System
Now, here we are going to discuss the most important step of any business that how this system gives benefits in order to enhance the growth of the business.
These machines are also helpful in managing your labors. It helps to keep an eye on your labor and their activities and how many times those attending customers when visitors visit the store.
By counting systems, you can analyze that which product has high traffic. Enabling you to identify the product category & which product is having high demand & which one is having less.
Not only traffic, but you can also track the details of assets & access warehouse environment. These systems deliver you an item's identity, location, and authenticity.
Track Traffic or Visitors
Footfall counter system intelligently read customers footfall and generate a database which helps in customer audit and head count.
Determine Conversion Ratio
By analyzing the actual traffic data, businesses can identify the true opportunities & improve their conversion rate.
Where there's footfall, there's a need for people counters!
Find out which industries are utilizing people counting technology to drive successful business decisions.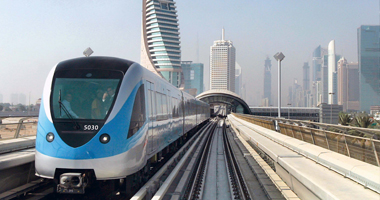 Metro Stations
Computer vision can count pedestrians automatically in a metro station with a considerable cost advantage over any other method since metro stations already have surveillance video equipment.
Airports
From real-time queue management to placing security personnel in all the right places, airports can benefit greatly from people counting. Also, creating schedules that reflect customer needs can be achieved by measuring customer usage in different areas, giving more attention to busier ones.
Theaters
Using Xpandretail footfall counting systems, you can accurately measure how many people enter and exit theaters at various times.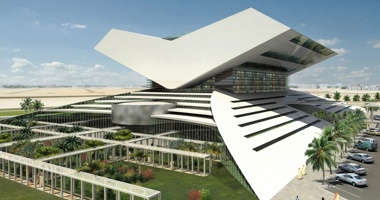 Museums & Libraries
You can use people counting solutions to study your institution's attraction from a number of perspectives, using an objective source of reliable data.
Malls & Retail Environments
People Counting in Malls can be hugely beneficial for your business as it helps you analyze footfall, understand customer behavior, plan for hot and cold seasons and tailor your promotional campaign around gathered data on your customers.
20+ Years | 50,000+ Installations | 50+ Nations | Partnered with Fortune 500 Companies
Get in touch with an Xpand expert now.