Market trends in the retail industry have inspired businesses to adapt new technologies in conducting ease of business operations. Resulting in reducing costs and improve the speed of delivery. Delivering more value-added products, improving customer shopping interactions to increase customer retention rates.
84 percent of the customers said that their shopping experience can be improved. It is important retailers implement new and improved strategies to target customers successfully. Customers are currently more knowledgeable and empowered than ever; they continually seek better experiences. Studies have shown that more than 40 percent of the customers have shifted their brand preference. This is due to receiving a poor experience from their previous brand.
The Customers' Need
As digitalization goes mainstream, the need for change arises. Customers are seeking meaningful and convenient experiences that range from mobile wallets to personalized products. 2019 has already proven to be a highly competitive year. Many major retailers opting for technological advancements to improve customer experiences and provide high-value futuristic services.
Another significant trend leading to Shopping 2.0 is Social Commerce, it refers to targeting customer via social media platforms. 35 percent of the online shoppers are more likely to purchase from companies who also sell products via social media. It shows that the company cares about customer experience and convenience.
Shopping 2.0 has also witnessed the rise of micro-influencers. It is believed that they have a more personal connection with their followers. More likely to generate sales than a macro-influencer. In a recent survey conducted founded 85 percent of the customers are more likely to purchase products recommended by micro-influencers such as bloggers, friends and family.
The Endgame
A new concept that has been gaining popularity in the retail industry is Experiential Retail. Product demonstrations and in-store product customization are all aspects of Experiential Retail. It has proven to be a successful strategy to target customers. 65 percent of the customers are more likely to shop from retailers offering such an experience. Therefore, it is advantageous for retailers to invest more in this concept.
Omnichannel retailing is a significantly rising trend, with 75 percent of the customers relying on it to conduct their purchase decisions. The rise in Artificial Intelligence and Data Analytics have made it possible for retailers to optimally target these customers and conveniently gaining real-time and accurate information about them. Companies using Omnichannel retailing have witnessed an annual growth of more than 5 percent. Which is a crucial strategy for firms to invest in.
Hyper-adoption and hyper-abandonment is a prevalent trait in the market. Consumers desire meaningful experiences, efficiency from retailers, recommendations from friends and relatives, sufficient knowledge about products and services. Despite various corporate strategy, 55 percent of the shoppers believe that there is a gap. Between the expectations and the reality of the service received. Businesses must invest in Artificial Intelligence and Data-driven Analytics to gain insights on customer demands, market trends and competitor analytics to conquer Shopping 2.0 successfully.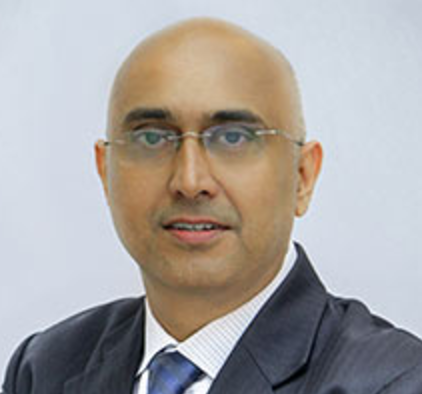 Written By: Ameet Gwalani
Chief Business Enabler