Consumers are the kings of the market and any change in their buying behaviours or patterns become market trends. Therefore, it is vital for retailers to monitor and fulfill customer demands regularly. Customers are not brand conscious, and it is challenging for retailers offering premium products and charging high-value in return. According to a recent market study, over 60 percent of the customers consider switching to other brands. Moreover, customers switch brands to receive fair prices and other benefits such as free shipping, good recommendations and positive reviews.
Importance of Customer Reviews and Recommendations
According to research, customers believe that more than 70 percent of the content presented by retail companies is not adequate. Also, inadequate information indicates the lack of information on behalf of the business owners who must rectify this immediately. Businesses can gain knowledge by continually monitoring customer review and recommendations platforms online. Moreover, companies can also introduce Chatbot's on the company's website where customers resolve queries and provide valuable feedback.
Nowadays there are many websites and mobile applications that serve as a platform where customers can share and view reviews, ratings and recommendations regarding various brands as well as the products they offer. Businesses should keep a constant check of such online portals and respond to multiple complaints and comments frequently to maintain a robust online image and promote web traffic and sales. According to research, more than 45 percent of the customers rely on such online portals for making purchase decisions. Therefore, retailers must provide a seamless experience to fulfill the customer-centric demands successfully.
Customer Relationship Strategies and Loyalty Programs
Introduction of various customer relationship strategies enables firms in maintaining a long and positive relationship with their customers. Over 90 percent of companies spend a lot of time, energy and monetary efforts to provide premium customer-centric shopping experiences.
In the current condition of the market, it is seen that customers are very price conscious. The dynamic and competitive industry requires businesses to offer special discounts and rewards to their customers to generate brand advocacy. Many corporations introduced the concept of loyalty programs to generate high levels of customer satisfaction and retentions rates. According to a survey, over 60 percent of the customers purchase more frequently to receive rewards in return for it. Market experts predict that loyalty programs will assist businesses to understand the customer-centric buying behaviours and spending patterns. In addition, loyalty programs will also help in gaining insights on the customers preferred mode of payment and the most preferred outlet to shop.
The Rise of Technological Advancements
The rise of technology gives rise to advancements such as virtual reality, 3D printing and Artificial Intelligence software. As a result, it is simpler for companies to anticipate and prevent current and upcoming threats in the market. In addition, technological developments also assist in preparing the retailers to prepare for new and forthcoming demands. Technology can offer customized products which is a significant market trend and wield profit and sales maximization for the corporation.
Usage of data analytics for footfall, heatmapping and people counting has made it simpler for businesses to gain insights. Moreover, companies can identify if a market strategy is successful, and analytics also helps in simplifying staffing and promotion decisions. According to research, over 80 percent of the businesses use data analytics to develop store layouts and improve marketing strategies. In addition, more than 60 percent of companies rely on insights by third-parties through data analytics. According to a recent market study, technological advancements will improve the company's performance and profit earning by 44 percent. Therefore, retailers must continuously monitor the technical updates and incorporate them into the business operations to gain a competitive advantage.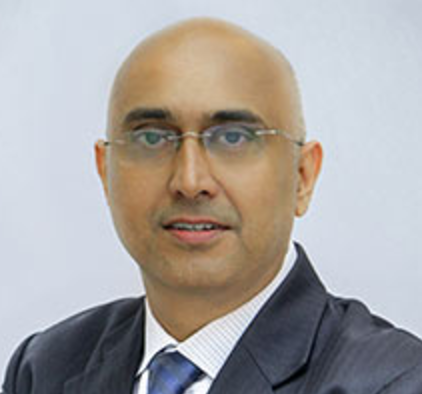 Written By: Ameet Gwalani
Chief Business Enabler