Groundbreaking technology is fast evolving ever so as much as the consumer's demands. Currently, shoppers conduct more than half of payment transactions and online purchases on smart devices. As the functionality of smart devices and other connected platforms are predicting ahead of time what the consumer of the future would expect, data regarding the consumer's journey would be delivered to retailers fingertips to make informed decisions. The power of this ever-evolving technology will improve quality of life and demand for a change in the approach of brands and retail companies dealing with their customers.
Customer Analytics and Solutions
Organizations aim to place customers at the heart of businesses as the customer play a crucial role in corporate operations. In the market today, it is imperative that retailers incorporate data analytics and Omni-channel interaction with the customer. Surviving the industry isn't easy; brands must continuously engage with consumers daily through social media, email marketing, mobile marketing, etc. Moreover, retailers must monitor their customer's habits and lifestyle to stay on top of the market trends to stay relevant.
To deliver a truly personalized experience you need to understand your customer thoroughly. Currently, analytics solution providers enable brands and retailers to receive profound insights about customers through their rich and diverse information. Moreover, business analytics assists in capturing various data instantly so that brands can promptly react with any given point. Enabling retailers to thoroughly understand the full scope of what their customer needs are, their behaviour. In addition, retailers can gain insights on whether customers prefer to shop online or in store.
Through the data collected, retailers receive actionable insights and then can introduce strategies to deliver services and products. And thus, creating a unique path to purchase and offering personalized shopping experiences. For example, brands who provide personalized outbound marketing strategies to an individual customer are more likely state relevant. Compared to, other retailer or brands that practice previously tried and tested marketing techniques.
Digital Transformation Strategies
Digital transformation is at its peak, retailers have collected data over the past few years, and the challenge they are facing is to stay relevant, which has created a volatile demand for retail analytics solutions. As it captures the accurate data about a customer and provides analytics to predict the best course of action. Moreover, analytics can help companies to identify significant impacts on sales, increase revenue and customer loyalty.
Now let's move forward to customer analytics as a part of customer retention.
Previously, organizations spent exponential amounts of money conducting market research on customer behavioural characteristics, psychographics, geography, and demographics. The data collected are highly dynamic and based on market research companies used to spend millions on advertising every year. But is it worth it?
The data of millions of active internet users can predict consumer's needs, behaviours, and attitudes. With highly accurate solutions in place, an organization can study individual preference. Therefore, retailers can implement a game plan to reach out to the masses. A combination of behavioural data and social media analysis urges the marketing and sales department to deliver customer experiences and expectations.
Customer Trends and Expectations
Previously, companies promoted products on television and print media which has now significantly changed over the past couple of months. Retailers created a new outlet using mobile applications, catering to tech-savvy millennials and update continuously according to new arrivals. Through the effective implementation of business intelligence platforms and advances in innovative technology, consumers are notified about the personalized promotion offering and invite the end-user back to the digital store consistently.
Customers prefer the convenience, thus shopping online is less time-consuming also promotes repetitive purchases and has an overall positive customer experience leading to customer retention. Consumers are more loyal as they are frequently engaging with the brands through all the social media platforms and retail applications aka retail digital outlet. Due to business intelligence and advancement in technology, consumers are notified about the personalized promotion offering and invites end-user back to the store consistently based on their shopping patterns.
Companies enabled through analytics solutions provide their customer with the ability to take their brand experience into their own hands and make a customized decision, this level of personalization supports better customer retention, reinforces brand loyalty, reputation, and satisfied customer. With millions of users growing each day, these companies are successful because they anticipate their customer's wants and needs, thereby eliminating any reason to go elsewhere.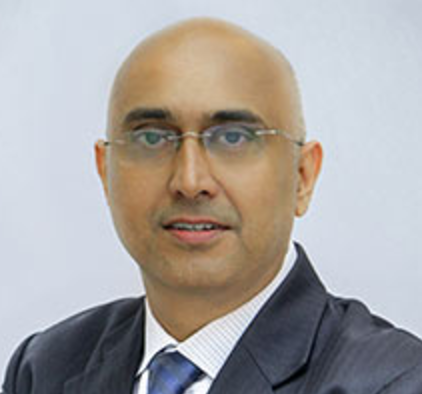 Written By: Ameet Gwalani
Chief Business Enabler