The retail industry has experienced rapid transformation in the past few years. With the rise of technological advancements, retailers have successfully evolved traditional business practices. However, in a highly unpredictable and competitive environment, it becomes difficult for firms to encourage repeat purchases and promote brand loyalty. Below listed are some strategies retailers can utilize to improve customer journey, store traffic and organizational productivity.
Online and offline presence
According to a recent market study, over 65 percent of customers are not satisfied with their current brands. These customers are more prone to switching brands in order to receive better products and services. Moreover, over 70 percent of the customer's research products online while shopping in-store to obtain more cost-effective and convenient offerings. As a result, businesses must maintain a robust physical and online presence in the industry.
A rise in strategies such as Click-and-Collect urges retailers to adopt disruptive technologies to satisfy customers and increase footfalls. Advancements such as the Internet of Things will assist firms to provide a seamless and convenient transition across various platforms. Moreover, they also help in accurately gathering, storing and processes large amounts of customer data from multiple platforms to generate accurate and real-time strategies. Therefore, over 70 percent of the firms are expected to increase investments in IoT this year.
People Counting Solutions
Introduction of People Counting Solutions plays a significant role in enhancing day to day business operations. As a result, retailers are able to provide better shopping experiences and improve customer satisfaction rates. According to industry experts, People Counting Solutions help in identifying popular products and zones in-store. Therefore, retailers can accurately allocate employees to manage crowds and respond to customer queries at the earliest. This improves customer retention by 25 percent and increases corporate sales by more than 15 percent.
Investing in Technological Advancements
According to market research, customers prefer companies that offer interactive shopping experiences. Investing in advancements such as AI, Virtual and Augmented Reality, Machine Learning and Big Data assists firms to provide more personalized and meaningful shopping experiences. Moreover, they also help in enhancing current store infrastructure and optimize day-to-day business operations.
Rise in concepts such as digital mirrors and cashier-less checkout demand retailers to invest in fourth revolution technologies to boost conversion rates and corporate sales. Businesses must also introduce technological advancements to monitor customer journey and gain insights on how it can be improved. The data generated from these developments assist firms to launch successful marketing strategies to attract new and retain current customers. Furthermore, they are also able to improve store performance and generate brand loyalty and advocacy.
In the highly dynamic industry, retailers must continually monitor the industry for upcoming trends and opportunities. This enables them to stay relevant and gain more robust competitive standing in the market. Furthermore, as E-Commerce sales grow, it is crucial for Brick and Mortar retailers to automate retail practices and future-proof store infrastructure to flourish in the data-driven economy.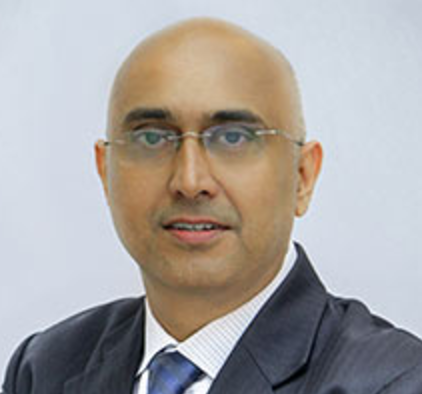 Written By: Ameet Gwalani
Chief Business Enabler