What is your business conveying you? Understand it with the help of Footfall Analytics.
While online is a big part of retail success, physical outlets still play a huge role in shaping customer journey. Most brands and retailer stores measure their impression and reach on social media and other digital platforms but fail to monitor the number of visitors in physical stores.
Understanding in-store traffic is key to competing with industry leaders. The struggle in retail space is real. When it comes to in-store traffic, retailers are constantly aiming to increase the conversion rate as everything revolves around the sales and customer interaction. Footfall analytics empowers retailers to gain deep insight into how customers behave in a physical space.
When in-store traffic tends to climb up, retailers assume that they have won the battle but in reality, it's just the first step to the customer's path to purchase and retain the ROI. But with the increasing footfall comes an increase in expectation for the sales, in reality, the conversion rate remains stationary.
Now, retailers around the world are using location analytics to track customer path to purchase. Brands and retailer utilize rich insights to create a personalized experience through highly targeted shopping promotions. Therefore, retailers can make the most of in-store traffic and increase conversion rates with comprehensive real-time footfall and shopper insights.
How does people counting work? What are the benefits that could be leveraged from people counting solutions?
Retailers are now realizing that a data-first approach is substantial for businesses to compete against the industry leaders. Bridging the gap between customer expectation and experience will enable retailers to sustain. This is only possible when retailers utilize data collected from customers to create a 360- degree persona of the buyers.
This holistic approach across multichannel will enable the retailers to provide a seamless journey and therefore understand the buying journey. Moreover, it is simpler to formulate market trends and predict future purchasing behaviour with the help of customer insights.
People Counting Solutions
Video-based people counting or 3D people counting solution offers retailers and other service industries to capture and analyze customer data. For instance, footfall analysis helps to monitor the entry and exit of opportunities (i.e.) number of walk-in customers. Therefore, allowing businesses to have a real-time factual picture of customer traffic on an hourly, daily, weekly, and annual basis. Carrying out real-time people counting analysis is crucial for businesses as it enables them to make operational decisions. In addition, these strategic decisions will assist firms to drive conversation rates, optimize staff, and improve merchandising and store displays.
Footfall Analytics
The revolutionary retail footfall intelligence has a significant impact on consumers and how retail businesses are run. Footfall insights help boost sales productivity and identify customer profiles and patterns. It empowers brands and physical stores with instant access to accurate and reliable data for confident decision making. Retailers are able to make instant operational changes with real-time traffic data to boost the conversion rate.
Today one of the key issues faced by the retailers and brands is getting an accurate picture of shopper's engagement across all channels. Measuring and evaluating your store traffic is one of the critical metrics, as anyone that walks into the store or any digital touch points serves as an opportunity. Footfall analytics enables to determine the key performance metrics and direct the employees to achieve greater results. During peak hours, retailers need to be at their topmost performance. Calculating accurate traffic will help store managers in making staffing decisions around peak traffic demands.
Real-time Insights
Business analytics improves overall performance by identifying weaker-performing stores and implementing employee training and development programs. Retailers can boost ROI by monitoring the success of existing marketing campaigns and gain a deeper insight by reviewing the changes in the sale volumes and also, measuring accurate traffic helps retailers best understand customer needs and preference to meet shopper demands once in-store.
Footfall analytics doesn't limit to the real-time counting of people passing in any direction, but it provides retailers with other helpful insights to improving overall performance. For instances, it monitors queue management, as it can track how many visitors or customers are standing at a queue and deploy real-time push notification to the employees. Retailers can estimate the occupancy of the store with the data generate the number of visitors, average visit time and dwell time, which enables the retailers to take appropriate staffing decision.
Retailers today that utilize modern business intelligence shall survive in the long run, as every piece of data generated gives insights into customer behaviour pattern, and moreover empowers retailers to respond to customers' needs with an effective informed business decision to increase the bottom line.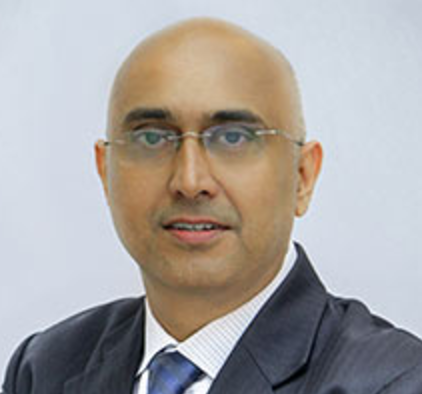 Written By: Ameet Gwalani
Chief Business Enabler