We are on the edge of a new era of customer experience. As customer service and customer experience are two different components that differentiate the brand around the world, it has never been more critical to know as much as possible about customer preferences and expectation. The consumers are continuously demanding for a distinguish customer journey, as it is a significant factor that drives the market. Retailers need to incorporate the value of unique customer journey in their new value chain to increase their sales. Also, they gain a competitive edge as customer standards continue to rise. Therefore, retailers should introduce strategies to innovate and meet customer expectations continuously.
Customer Trends and Behaviours
Moreover, the customers are knowledgeable, according to research, about 90% of the customers are well-informed about their purchase made online. Customers expect retailers to answer all their queries without having to contact a customer service agent. According to studies, by 2018, empowering and educating the customers online would reduce the support cost by 25%. Also, it would provide a boost to repetitive purchases. Retailers must constantly put their customers on top of their priority by meeting expectations to improve customer satisfaction.
The ever-evolving technology has improved quality of life and enables the customer to engage with the brands directly. Revolutionary retail technology provides liberty to the customer to walk out of the store as the technology implemented allows customers to self-checkout, Amazon go app & Zeroline has to endorse Just Walkout Technology "No lines, No Checkout. "With the help of the virtual cart, the customer can pick what they want, and the system will automatically update and leave the store without any checkout line. Technology integrated with your smartphones and while you leave the store, the virtual cart will add up. In addition, technology will deduct the total amount from the customer's account.
Various factors affect the customer journey, such as availability of product information, queuing at check-out counters, loyalty programs, etc. The rule of thumb is that customers are always right; retailers shouldn't take customers for granted when they enter in-store. Employees must fulfill the customer's needs by delivering and providing professional, helpful and high-quality services before, during and after purchases.
Technological Advancements in Customer Experience
Customers are the key factors to drive the sales, but when neglected they could bring down company's equity. For instance, during the peak hours' customer tend to get frustrated due to long checkout queues. Also, if not acted upon quickly it could turn into customer complaints, rants on social media degrading the brand equity.
Due to business intelligence and technological advancements, retailers can gather customers behavioural trends, understand customer engagement in-store. In addition, these developments also enable retailers to measure the conversion ratio and dwell time. People counting solutions allows the retailer to grow the in-store business by providing a seamless experience. Also, it enables retailers to schedule their staff efficiently on peak hours so that the retailer can deliver speedy checkout. Also, it will get customers on their way without unnecessary delay. It also allows the retailer to have real-time queue management responsiveness as the store manager receives real-time data. Therefore, they can track orders directly from the store floor to respond immediately to customer requests.
Data Analytics and IoT
Retailers that focus on data and analytics can tailor products, services, communication and even price as per the consumer's preference. With the advancements in technology, consumers can put fewer efforts with the help of self-service. In addition, they can also offer other features such as order-online-pick-up-in-store, and technological advances in payments.
The growth of the Internet of Things (IoT) assists more customers in becoming hyper-connected across multiple devices like laptops and smartphones. This brings massive opportunity for marketers to communicate and connect with their customer across all areas.
The challenge retailer often faces is that there is so much customer data available, but the companies can't utilize the observations to deliver hyper-connected customer journey which is where retail business analytics and business intelligence makes a difference. With the help of data visualization and artificial intelligence can leverage to improve the customer journey.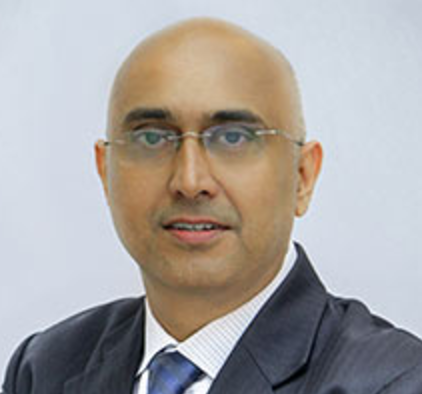 Written By: Ameet Gwalani
Chief Business Enabler