On a day-to-day basis, we constantly produce all sorts of data gathered from internal and external sources. For instance, CRM framework, customer contact, billing, market research survey, social media, mobile data and that's only the tip of the iceberg. A stream of abstract numerical information is known as big data.
The rise of Data Analytics
The retailer already knows how to use customer data to operate their brick and mortar operations. Moreover, retailers are also digging through reams of website analytics for at least a decade now. But data didn't really get big until an explosion in smartphones usage and social media addiction.
The data combined must surely be able to deliver value to both the companies and the customer through a profound understanding of customer behaviour, brand performance, and market development. At least this is what big data promises?
The amount of data created and made available is overwhelming. Inside the big data lives trends, patterns, and insights. Using analytics to comprehend big data provides an unparalleled ability to understand the past, monitor the present and foresee what's to come.
Benefits of Big Data
In today's competitive market, business analytic has empowered retail industry to incorporate the Big Data in their businesses. The retailer must differentiate, outperform and adapt to customer needs and benchmark themselves against their competition.  As indicated by the market research only 47 percent of retailers know how to apply Big Data to their businesses.
Every individual consumer through every visit or touch point produces a stream of valuable data for the retailers to explore. The key benefit of gathering high-quality big data creates transparency that's used to increase operational efficiency. For instance, ROI and deliver personalized shopping experience through customer analytic and retaining the existing customer and acquire new ones.
Retailers are optimizing their resources through anticipating demands and supply so that inventory levels are in sync to maximize returns. Data analytics has enabled the retailer to study social media analytics. In other words, analytics provides helpful insights on whether the product will go viral so that they can stock up inventory and respond efficiently to high demands. Also, check whether the product displays are going well or has benefited from the adjacent sales.
How does it work and its benefits?
Evolution of the analytics enables to see new patterns of what could happen, giving them new insight into issues. For instance, firms can gain insights into potential customers and marketing effectiveness. "Before understanding how it works, first understands where it is fetched from."
The data-driven are mainly from online streaming, social media and any given touch point using this abundance of knowledge. Also, retailers are more confident to make recommendations based on customer purchase history and can predict what the customer is likely to buy next. The business decision-making process is less tedious as the consolidated data helps take informed decision using "product – customer" information. Moreover, it assists to formulate pricing, promotional strategies, and reduction of cost, retail analytics to foresee the demand of the customer and deliver a consistent client experience. In addition, it will help enhance the client's experience, loyalty and forecast future trends to meet the demands.
Customer Analytics
According to research, retailers can analyse their market basket and find out the preferred products that are purchased together. As a result, they can design and delivers a similar combination of goods to their customer. For example, if a customer decides to shop online, the retailer can preview their chart using business intelligence and analyses top-selling products and cold zone for optimizing pricing strategies.
These days companies also combine analytics with technologies like Machine Learning and Artificial Intelligence to further improve personalized experiences. For example, Atlantis The Palm in Dubai introduced an innovative iLumio Smart Digital Signage which is a self-service interactive kiosk allow quick and easy navigation. In addition, they are implemented in various locations such as airports, metro stations, and shopping centres.
Analytics enables the retailer to offer unique customer shopping experience using insightful information that the retailer must exploit to succeed in the fiercely competitive market. Thus, Big Data analytics plays a major role in shaping the future of the companies.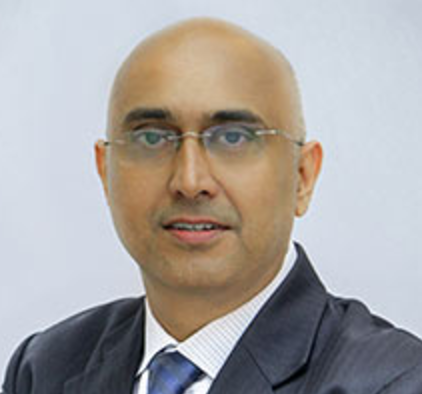 Written By: Ameet Gwalani
Chief Business Enabler