Over the past few years retail has been a cocktail of web-only stores, brick and mortars and physical stores who have adopted online shopping. Today, retail evolution worldwide has helped firms to improve the experiences essential to remain in front of customers who are requesting more personalization as far as product choice, delivery, merchandise exchanges, and the number of retail channels for shopping.
The Rise of Mobile Technology
Customers are watchful for approaches to make their lives more comfortable, and retailers perceive or are starting to understand that. Clients have a 'mobile first' attitude, quite often having their telephones by their sides. By using mobile payments, retailers give an easy route to transaction times and delete the need to search through a purse for a credit card.
Another significant convenience clients search for when shopping is how fast can their order be delivered to them. Offering same-day shipping choices is a genuine lifeline for a few customers – which they will unquestionably pay a premium for. Also, they can produce enduring brand loyalty.
Social media will likewise be a considerably more interactive and persuasive piece of the customer experience, which you are as of now observing with retailers exploring different avenues regarding the augmented or virtual reality that enables clients to "try on" items.
Further, beacons—sensors put around stores that convey data to cell phones—will track data such as what items customers linger around. The beacons would then be able to push information on those items to clients' cell phones. As a result, this enables them to order from their phones and have stock delivered to their homes.
Offline Retail Evolution
Shopping at smaller stores has turned into a point of convergence for consumers; the explanation behind this is that clients need a more customized shopping experience. Customers need to get information about items that apply to their lives. This requires retailers to have profound client preference information and to use predictive analysis to hone their message. Retailers ought to connect on the individual customer's terms. Also, they should incorporate this into the procedure, and whether they need emails, texts or alerts through an application, organizations should adhere to these preferences.
Applications have become a massive part of how individuals do everything nowadays. Regardless of whether it's to communicate, share thoughts or shop, and that will rise in the following years. As more clients begin using applications that enable retailers to identify them individually. Moreover, they'll get benefits of customized experiences and offers; furthermore, retailers must be aware of mounting shopper privacy concerns.
Technological Advancements
Augmented reality will enable clients to practically experience items as they might utilize them in their own lives. Smart dressing areas in fashion stores, and glass touchscreens as interactive components of storefronts are a couple of cases of how retailers can, and should, use technology for optimal retail evolution.
E-commerce has positively changed the way we shop; however brick and mortar stores are a long way from dead. Increasingly, online retailers have started opening physical stores for the first time, which flags that there might be a return to real shopping – just this time, rehashed for the digital age.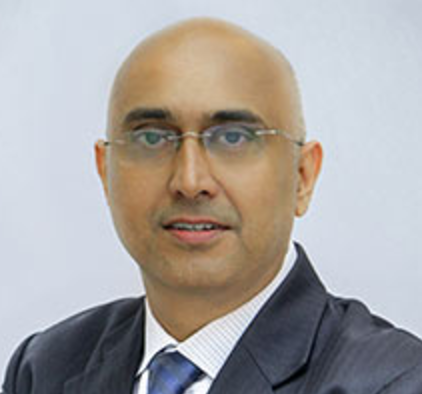 Written By: Ameet Gwalani
Chief Business Enabler