Today's competitive and dynamic environment demands companies to offer benefits such as personalized products, free shipping and free returns. Similarly, if customers are unsatisfied with the product offerings, they can return it for free provided it's in good condition. However, this strategy created problems for retailers because more than 30 percent of the customers return the products, they purchased. In addition, product returns were mostly in online shoppers because customers don't have a physical interaction with products before purchase. According to research, 80 percent of the customers don't prefer shopping from retailers who do not offer free product returns. Which indicates that retailers should not retract these policies as it would lead to customer dissatisfaction.
Factors influencing Product Returns
According to studies, some customers purchase products online during a sale and then return them once the sale has concluded. In addition, the price of the product offering has reached back to the original offer. As a result, customers can earn back equal or more than they had spent the first time around. In the year 2017, the customers returned more than $350 billion worth of products. As a result, the purchase returns cost retailers all around the world a total loss of around $17 billion. Retailers can now use a sophisticated supply chain strategy and extensive packing options to reduce return costs and more.
According to a recent market study, more than 10 percent of the product returns get damaged during transportation. In addition, retailers face losses due to products being in a fragile condition and requiring a gentle approach during resale.
New and Upcoming Strategies to tackle Returns
Significant industry retailers such as Amazon, eBay and Walmart now use technology to decide the resale value of a product. Also, if the product is in excellent condition or robust to sell due to the extensive damage caused to it. To tackle returns, Amazon introduced a strategy where they blocked accounts that caused more than a specified amount of returns. As a result, Amazon was able to drastically cut back the cost incurred due to returns and save corporate resources. However, this strategy caused a lot of dissatisfaction amongst their current customers as many of them felt wrongly accused.
A significant reason for returned products was because it appeared different than what was guaranteed on the company's website online. To oppose this issue, major retailers introduced a new marketing strategy where customers can purchase their products online but must have to return it in store. Sixty-two percent of the customers are prone to buy from firms with the inclusion of this strategy. Whereas, 22 percent of the customers were more likely to purchase a product in-store after returning the purchase they made online.
Analytics and In-store Monitoring
In-store monitoring of customers through footfall analytics using path tracking and heat mapping analytics assists retailers in gaining customer insights. Also, it enables brick and mortar retailers to analyze which area in the store or which products have the customers preferred the most. As a result, retailers can implement new strategies for their online stores to decrease customer dissatisfaction rates and product returns.
To avoid high-value expenses, caused due to returns retailers must post better pictures and critical attributes of the product online. Businesses should invest in the latest technological advancements such as Artificial Intelligence, Virtual and Augmented Reality for successful retail practices. Also, these developments will enable retailers to provide their customers with better online and offline services to improve satisfaction rates. Retailers must also implement stronger customer relationship management policies to attract new and retain current customers.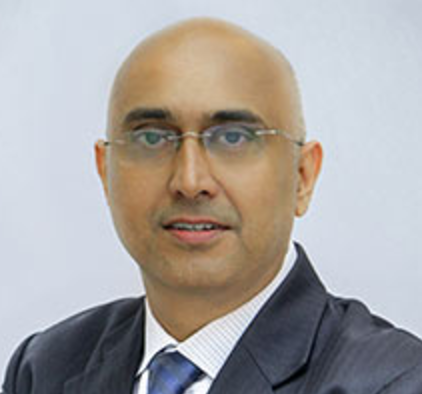 Written By: Ameet Gwalani
Chief Business Enabler